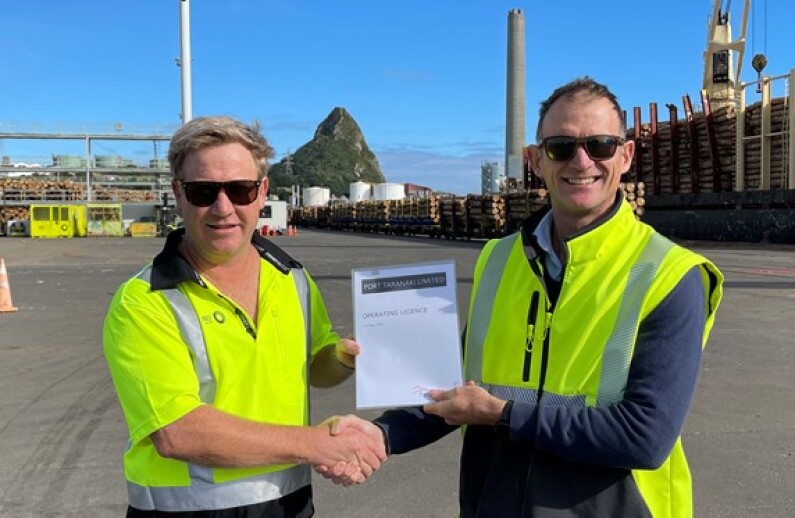 Port Taranaki is a busy place, with thousands of people from many companies entering the operations area to work each week.
In partnership with port operators, Port Taranaki continually works to ensure the operations on-site are safe, the port is secure, and the environment everyone works in and alongside is looked after.
To formalise this, Port Taranaki has recently established an Operating Licence, which is a set of conditions and standards that make clear the responsibilities operators have regarding safety, security, and environmental compliance when working at the port.
"We have commercial dealings with our exporters, importers and lessees which allow us to influence their performance on the port," explains Port Taranaki head of operations Ashley McDonald.
"With other service providers, such as marshallers and stevedores, we have no direct commercial relationship outside of their leased area, and yet we have an important role to play in ensuring these organisations fulfil their responsibilities under health & safety and environmental legislation, across the entire port operations area in which they operate.
"We have worked very hard with our operators over the past two years to raise the standard of safety and reporting on-site, and we determined an Operating Licence was a good way to formalise that work."
Port Taranaki operators have been quick to sign up, with ISO Ltd, C3, SSA New Zealand, and ETL Group all getting onboard.
"All these stevedoring and marshalling companies play leading and important roles at our port, so it's fantastic to have them sign on and formally make a commitment to their responsibilities," Ashley says.
Back to news