Blyde Terminal
Blyde Terminal is an integrated cargo handling facility based around a terminal operation on the Blyde complex.
It's a multifunctional terminal, primarily used by four log export companies for storage and export, but also for the movement of project cargo and other general cargo, and the berthing of cruise ships.
Blyde Wharf has an overall length of 435m and features two major berths.
For further information, click here.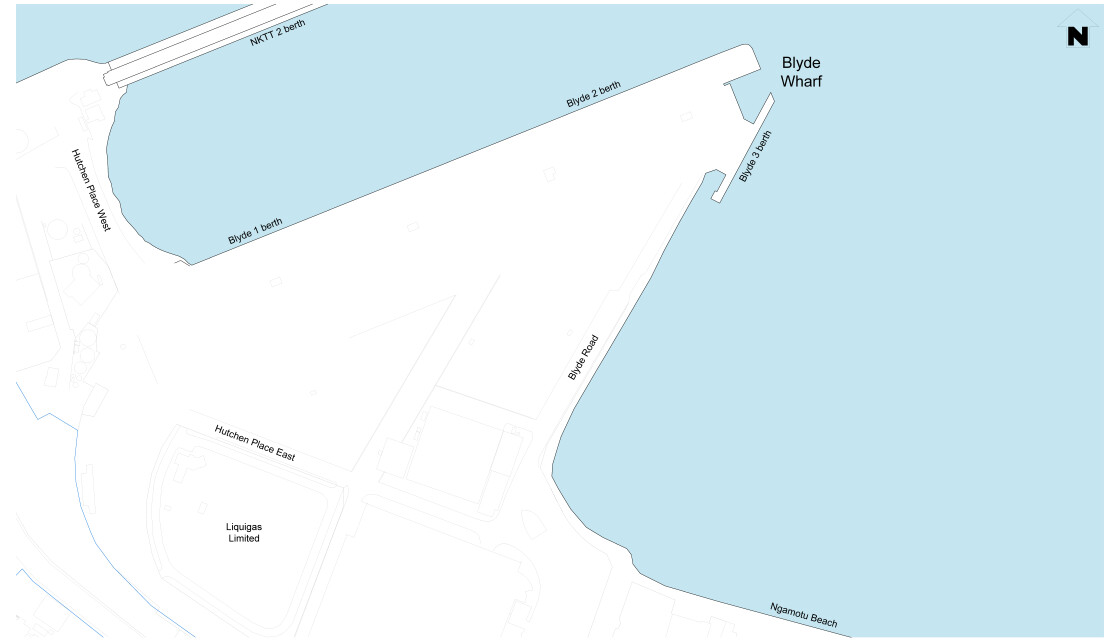 Blyde Wharf can accommodate vessels of 65,000 tonnes displacement.
Bollard capacity is 70 tonnes with 150-tonne omni-directional bollards also available.
ShoreTension is available on both berths.
Major features of Blyde Terminal include:
50,000 m2of heavy duty laydown area, currently operating as a log yard.
7,700 m2of general laydown area (around Light Tower 4, and East Gate laydown).
A 12,450m2 dry bulk store with zone 21 rated lighting and electrical systems (Shed 1).
A 3,485m2 dry bulk store (Shed 2).
Heavy lift and break-bulk capabilities on the wharf.
Access to rail at the berthside.