All work, other than defined routine work, undertaken for Port Taranaki in designated areas must be carried out under permit.
All permitting applications and requirements should be made to the Port Taranaki site works co-ordinator at the works co-ordination office.
Works co-ordination office: Portacom in front of the Newton King Tanker Terminal on Hutchen Place.
Hours: 0700-1130 and 1230-1600 Monday to Friday.
After hours/weekends: Permits are authorised by the NKTT duty supervisors. Phone 06 751 0200 extension 2.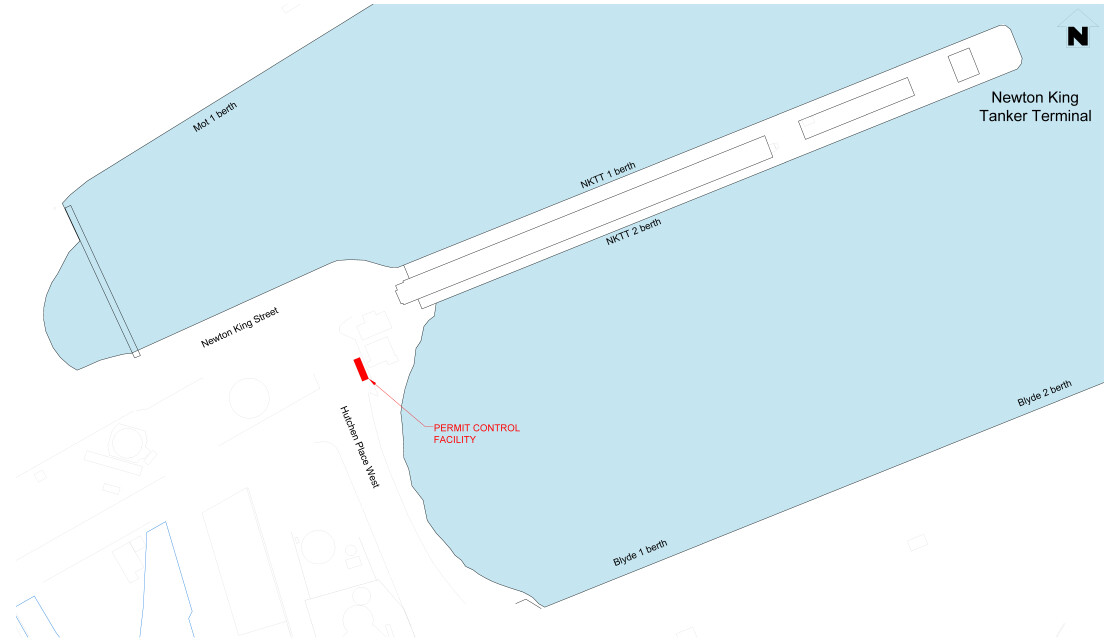 People who require a permit at Port Taranaki must hold:
Unit Standard 17588 - Apply for and receive a permit to work.
Taranaki Passport Unit Standard 497 'Demonstrate knowledge of workplace H&S requirements' and Unit Standard 17593 'Apply safe work practices in the workplace'.
Hazard ID Unit Standard 17602 'Apply hazard identification and risk assessment procedures in the workplace'.
Copies of these unit standards will be requested the first time you apply for a permit at Port Taranaki.
All people carrying out work by permit must complete a Port Taranaki induction.
All permitted work must be notified to the site works co-ordinator 24 hours before the planned start of the work. All high-risk work will require 72 hours' notice.
The provision of necessary personal protective safety equipment is the responsibility of the permit holder.
Works co-ordination office contact:
Phone: 06 759 9733
Email: [email protected]