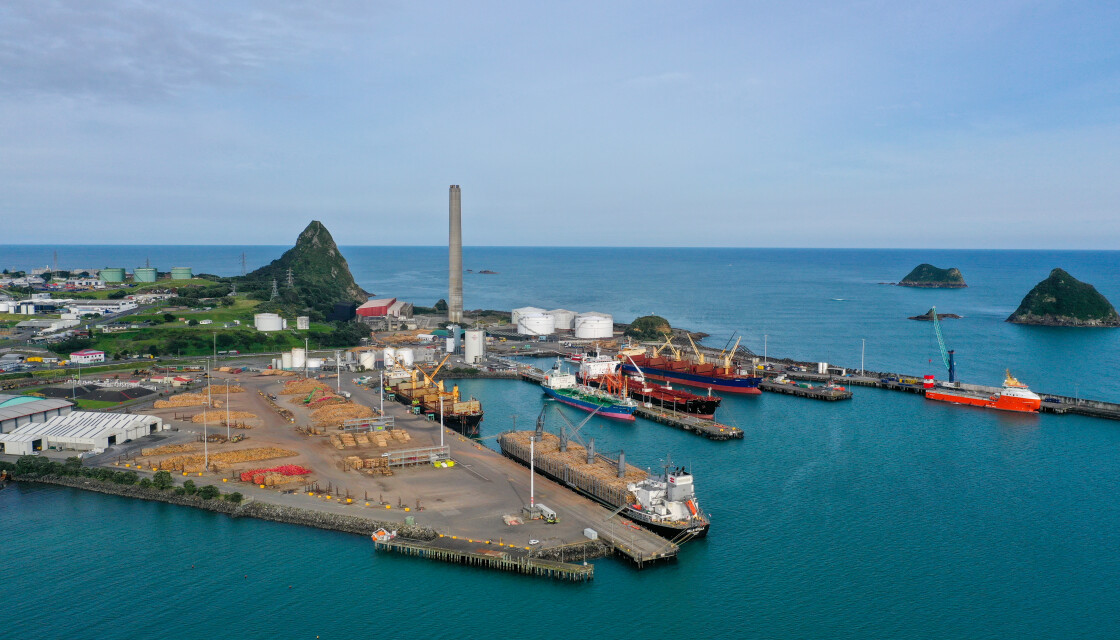 Port Taranaki's operational area is comprehensive.
We have:
Nine fully serviced berths
A fleet of multifunctional tugs and launches
Two mobile harbour cranes
One reach stacker
Rail siding
Five hectares of log yard
Three hectares of multipurpose laydown area
Three bulk stores
Covered storage and unloading facilities
Our port is directly linked to rail yards on the eastern outskirts of New Plymouth, and rail services to the north and south connect the Taranaki region to other centres.
Road transport facilities at the port include substantial parking and vehicle turnaround areas, and weighbridges. Port Taranaki is also the start of the heavy haul/oversized load route through New Plymouth.
We can lift, move and store all forms of bulk products – both liquid and dry – and have specialist experience in handling heavy lift and project cargo.
Taranaki has a sophisticated engineering infrastructure, which evolved primarily as a result of development of the region's oil and gas industries. As the petrochemical industries grew, many oversized and heavy cargoes were imported and exported through Port Taranaki. Specialist experience and equipment are available through Port Taranaki for the handling of extra heavy lifts.
The port operational area also boasts a log debarker, tanks for storage of cement, molasses, tallow, caustic, bitumen and LPG. Methanex has a methanol storage facility on-site.
To find out more about our services, available space or rates please contact:
Ross Dingle – Head of Commercial
Click below to learn more about our Facilities & Services: