Newton King Tanker Terminal
The Newton King Tanker Terminal (NKTT) is our dedicated energy wharf. It serves the petrochemical industry, which is a major contributor to the Taranaki economy.
It has berths – NKTT 1 and NKTT 2 – on each side of the 273m wharf, and each is equipped with sophisticated monitoring, safety and firefighting systems that combine to provide a modern, safe and efficient tanker terminal.
The NKTT handles a wide range of petrochemical products and bulk liquids including crude oils, liquefied petroleum gas and methanol. These products are piped from onshore and offshore sites throughout the region before being pumped to dedicated load-out facilities.
NKTT operates in accordance with the internationally recognised guideline ISGOTT (International Safety Guide for Oil Tankers and Terminals). Safety is paramount, and frequent audits regularly put our NKTT in the top 10% worldwide for safety standards.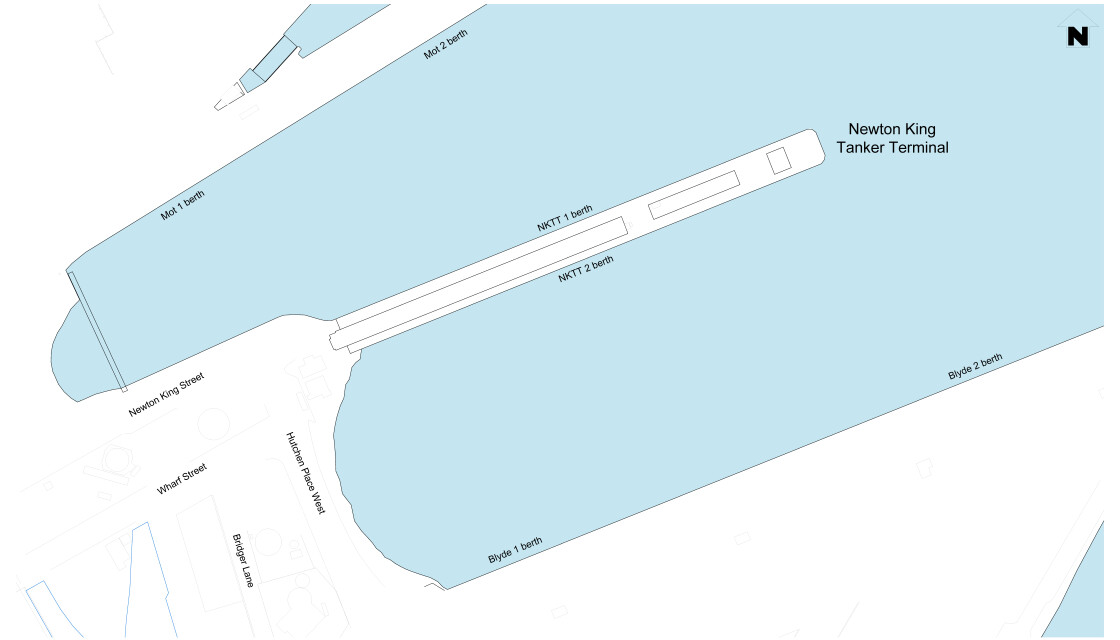 Loading Arm Details
Maximum stern to loading arm
| | | |
| --- | --- | --- |
| | NK1 | NK2 |
| Methanol Outer | 125m | 125m |
| Port Taranaki Limited | 118m | 118m |
| Methanol Inner | 111m | 111m |
| Condensate Crude | 102m | 102m |
| LPG | | 62m |
The maximum berth axle load is 8.0 tonnes.
Please contact the Works Co-ordination Office if crane or heavy vehicle access is needed.