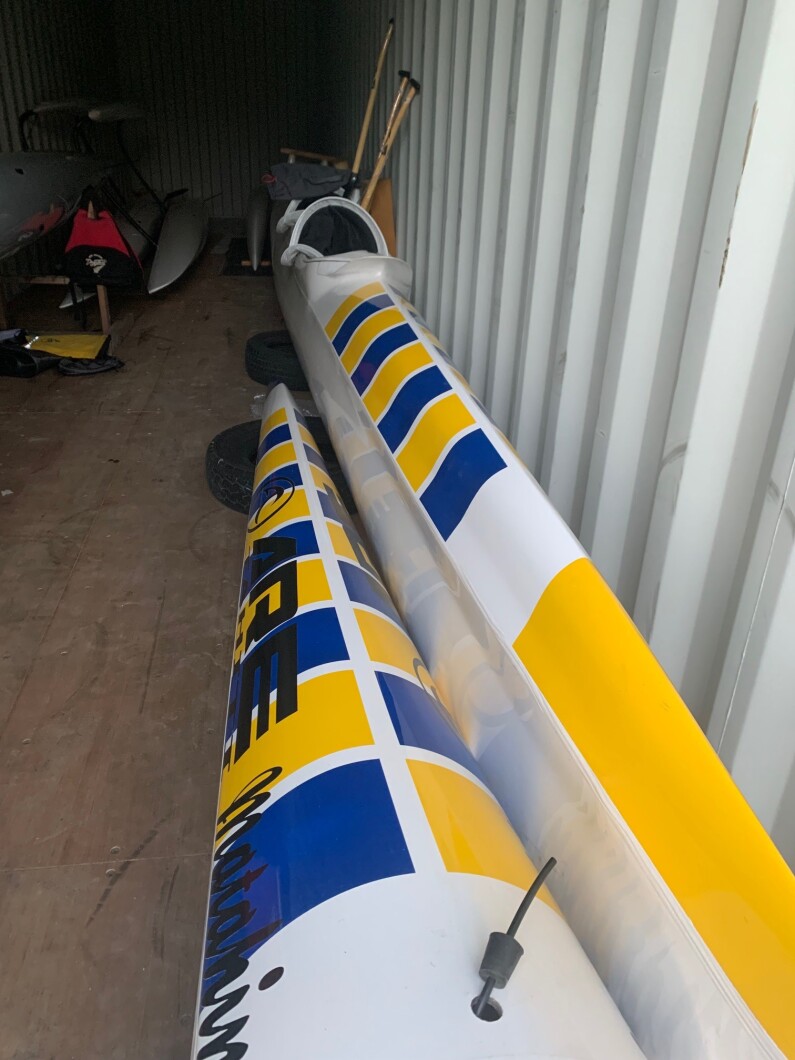 It's hoped the contents of a shipping container on Port Taranaki's waterfront will help change the lives of some of the region's vulnerable people.
New charitable organisation Te Hapai Hoe is using the experience and culture of waka ama to support Taranaki whānau towards a positive future.
With funds from Toi Foundation and the support of Ngāti Te Whiti hapū, NZ Police, and Port Taranaki, the programme has been able to launch.
Port Taranaki has set aside land on the waterfront, near Ngāmotu Beach, for the container, which holds the organisation's waka ama equipment.
The programme, which is initially for those aged 12 and over, has been established by Taranaki police officers Sergeant Brad Huntley and Simon Howard.
"Māori feature heavily in the wrong side of statistics when it comes to youth justice, crime, health and education. And we, as police, felt there was a need to do something different to address the underlying issues that cause trauma to some people," says Brad, who is chair of Te Hapai Hoe.
"I've seen the benefits of waka ama. People come off the water feeling really uplifted, there's the physical element and the natural surroundings of being on the water, the sea life, and looking up to the mountain. People are more likely to talk to you about their problems in that environment than at a police station, which can sometimes be intimidating.
"We thank Port Taranaki for their support – they've been amazing and have understood and supported our vision."
Port Taranaki head of commercial Ross Dingle says the port recognises the positive impact Te Hapai Hoe can have on Taranaki's vulnerable people.
"Waka ama is a great sport for building confidence and self-esteem, understanding commitment and responsibility, and developing teamwork skills – all attributes that are vital for people as they move forward. We wish all those taking part the greatest success," says Ross.
Back to news