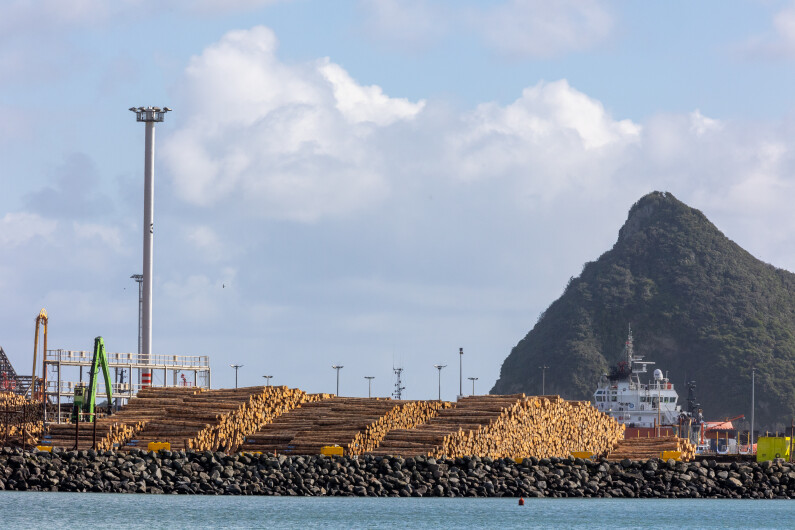 As we close a financial year still materially impacted by the consequences of a global pandemic, I reflect on the mahi of all who have contributed to successfully moving 5 million tonnes of cargo through Taranaki's port.
It has been a collaborative effort, and one carried out with pride, as we work to deliver benefits to our many stakeholders.
Often this is not easy and, as this Portal highlights, there is a lot of moving parts to our operations –from commercial to operational, from health and safety to environmental. The work that goes into ensuring our customers can confidently and efficiently export and import products is extensive.
I wish to recognise all those in the port supply chain who go above and beyond the call of duty to make this happen.
As the past year has again demonstrated, change is constant and, for us at Port Taranaki, this shows no sign of abating across many frontiers.
This is confronting as we forecast our trade flows in a decarbonising world and seek to enhance our customer service, while also respecting the community we operate within and meeting evolving societal expectations.
We continue to position our business to be able to respond to these changes.
In the same way local authorities have recently grappled with their long-term plan prioritisation we, too, have to choose future pathways – making 30-year-plus decisions to remain a sustainable and profitable port company.
Being owned by the community through the Taranaki Regional Council, we recognise our responsibilities and the importance of engaging with the community in regards to our future.
Just as all Taranaki councils have endorsed a Te Ao Māori perspective, we will continue our kōrero with mana whenua Ngāti Te Whiti regarding our plans for operations in the Te Atiawa rohe. Their contribution and cultural perspectives are welcomed.
Similarly with the community at large, we will be conversing in regards to being able to operate effectively and responsibly through a workable New Plymouth District Council plan.
My view is that our location at Ngā Motu is unique and of such value to our region that proposed curbs or constraints on port operations need to be carefully considered.
The greater good from our long-run operations, which we deem are responsible, must be balanced against individual interest groups.
We represent the region and in so doing welcome constructive change where there is long-term benefit in a sustainable Taranaki that we can all be proud of.
Overall, we have shown to be a resilient business, in a resilient region, as we have continued to respond to change – working to be 'The Pride of Taranaki' and making a true difference to the region.
Ngā mihi nui
Guy
Back to news