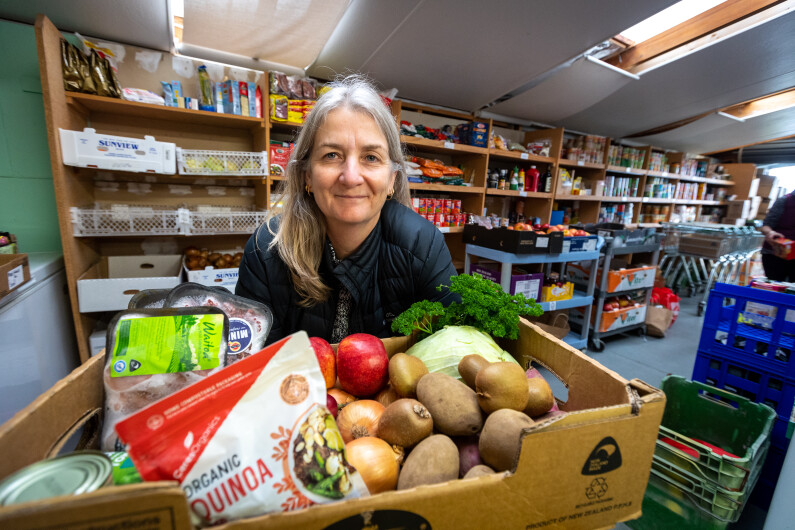 Port Taranaki has renewed its support of North Taranaki's foodbanks, continuing a partnership that is helping individuals and families in need.
Each week for the past 58 weeks, Port Taranaki has funded 30 packets of meat (500g each), which have been included in some of the food parcels the foodbanks distribute. In total, Port Taranaki has donated approximately 1,740 packets of meat.
Recognising the ongoing need in the community and the valuable assistance the sponsorship has provided, Port Taranaki has renewed its support for another 58 weeks.
New Plymouth butchery TLC Meats has also continued its support, providing the meat products to Port Taranaki at wholesale rates and preparing the packets for pick-up and delivery.
Fifteen meat packs each week are distributed by the New Plymouth Community Foodbank, which also services Bell Block, 10 packs by Waitara Foodbank – Kai Potaka, and five packs by Inglewood Community Foodbank.
"We understand the meat packs have been greatly appreciated by the foodbanks and the people who have received them," Port Taranaki head of commercial Ross Dingle said.
"They have helped make a real difference to many families and individuals who have been struggling, so we believe it's important to continue that support for another 58 weeks, particularly as communities grapple with rising living and food costs, and the ongoing impact of COVID-19."
Mr Dingle said the foodbanks provided "a fantastic service" and the sponsorship fitted with Port Taranaki's values.
"We're a Taranaki company, owned by the community, and one of our aims is to support and give back to the community. Foodbanks rely solely on donations to operate so we want to be able to support them and help out in some way.
"We're thankful to Tony Varga and the team at TLC Meats for their ongoing support, and a big thanks to the foodbank managers and the volunteers for all the work they do in our communities."
New Plymouth Community Foodbank manager Sharon Wills said the continued support was much appreciated.
"It's awesome. It means a lot to us and really helps people in need in our communities – they are very grateful," she said.
"We don't get a lot of meat in as donations, yet meat is one of the top three things that people need, along with toilet paper, and fruit and vegetables. Quality meat is beyond many people's budget, so this support is fantastic as we know that for the next year meat is available and we don't have to try to find it.
"Having meat packs means that in food parcels we can add a healthy, good quality protein in conjunction with other foods we have in stock so that people can make a whole meal, which is so much more worthwhile than random ingredients that are missing the key component," she said.
Ms Wills said the need for foodbank support didn't stop.
"Our statistics show we have handed out more food parcels this year than at the same time last year. It's an ongoing need, and every item we have has been donated – we have no security of funding – so the support of businesses and the community is vital and really appreciated."
Back to news