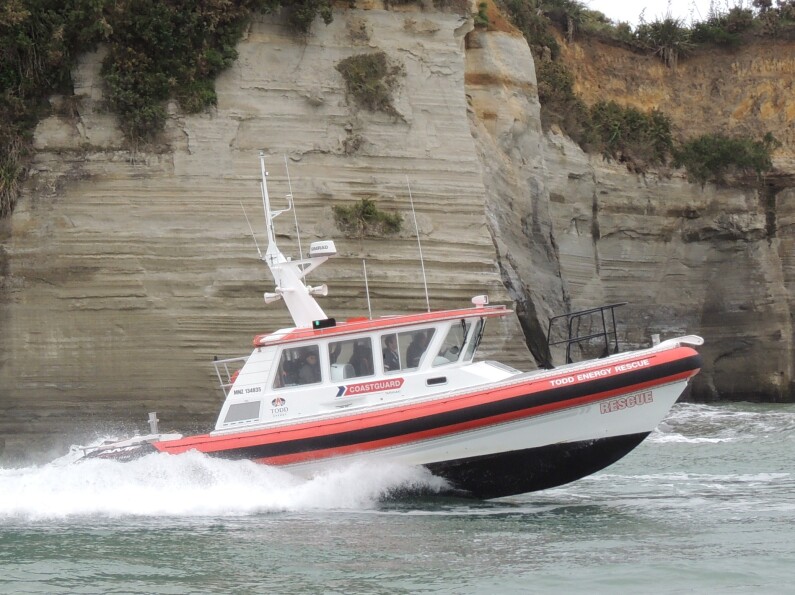 Port Taranaki is proud to again support Coastguard Taranaki, which has been helping to save lives along the region's coast for almost 50 years.
The port company recently renewed its sponsorship of the lifesaving community organisation that provides a marine search and rescue service along the Taranaki coast.
Lee Drummond, Coastguard Taranaki president, says support from Port Taranaki ensures the organisation can provide the "boaties" of North Taranaki a modern VHF trip reporting service and rescue vessel service.
Ross Dingle, Port Taranaki head of commercial, says Coastguard Taranaki is a natural fit for Port Taranaki to support.
"We want to help make sure that all those people who enjoy the harbour and coastline come home safely again to their families after a day out on the water. To do that, it's important that we support Coastguard Taranaki, which provides such a vital service for our community," Ross says.
Coastguard Taranaki's 40 volunteers made 12,000 radio calls and brought 60 people home safely in the 12 months to June 30, 2020. The volunteers log trip reports for up to 100 vessels a day leaving Port Taranaki, taking down the name, call sign, how many people aboard, destination and estimated return time.
Their outstanding work was recently nationally recognised, being awarded Unit of the Year for achieving excellence in all aspects of its work, while Taranaki's Peter Chapman was named Volunteer of the Year, at the Coastguard New Zealand Awards of Excellence.
Coastguard Taranaki's operational area runs from Awakino to Cape Egmont and 12 nautical miles (25km) out to sea.
Back to news