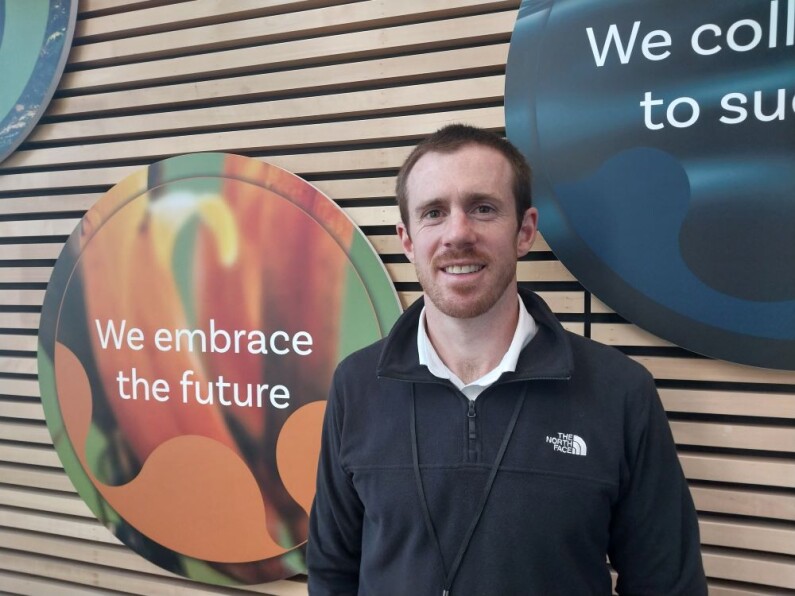 Guy Mexted is something of an action man.
The 34-year-old has been a competitive spear fisherman, a one-day Coast-to-Coaster and Godzone Adventure racer, a Royal New Zealand Navy officer serving across Asia, the Pacific, and the sub-Antarctic, a tourist vessel operator in Fiordland, and a reservist for the New Zealand Defence Force.
Now, as well as taking on the challenge of becoming a new dad to nine-month-old son Sage, he's tackling a new job – Port Taranaki marine services coordinator – and training for another – Port Taranaki marine pilot.
Growing up on the Wellington coast, Guy spent much of teenage years sailing and spear fishing.
"Some of the things my parents let me do … when I think about it now, being a father, they really gave me quite a lot of rope, but I think it was awesome for me as I learned a lot."
As a Maritime NZ maritime officer, Guy moved to New Plymouth with Taranaki-born wife Emma two years ago, and is now using his diverse experience in his Port Taranaki work.
"You don't have pilots in the navy, so being command qualified you need to be able to navigate day and night in what would normally be pilotage waters for the commercial world. And being a maritime officer has built on my experience and understanding of the intent of maritime rules, the processes, health and safety, and auditing."
And he's still all-action on land, as well.
"I spend as much time with the family as I can, and I also love hunting, flyfishing, and trail running. I haven't learned to surf yet, but it's on my list – you sort of have to living in Taranaki."
What does your role involve?
I support the marine manager in the day-to-day operations, and work with the marine planner to look ahead in terms of shipping and our fleet. It involves regulatory compliance, marine operations management and co-ordination of servicing and health and safety, working with the harbour master, and compliance certification of our fleet.
I'm also training as a marine pilot, so I've been getting as many hours as possible out on vessels of different sizes and in different sea and weather conditions.
What do you like about the job?
I like the variety and being a bit of a Swiss army knife – I'm getting a good and well-rounded understanding of how the port runs.
What are the challenges?
Balancing my job with pilot training and family life. I'm keen to get as much pilot experience as possible, but the nature of shipping means this can be at odd hours. It's a big sacrifice from Emma, and I'm really grateful for her support.
Back to news