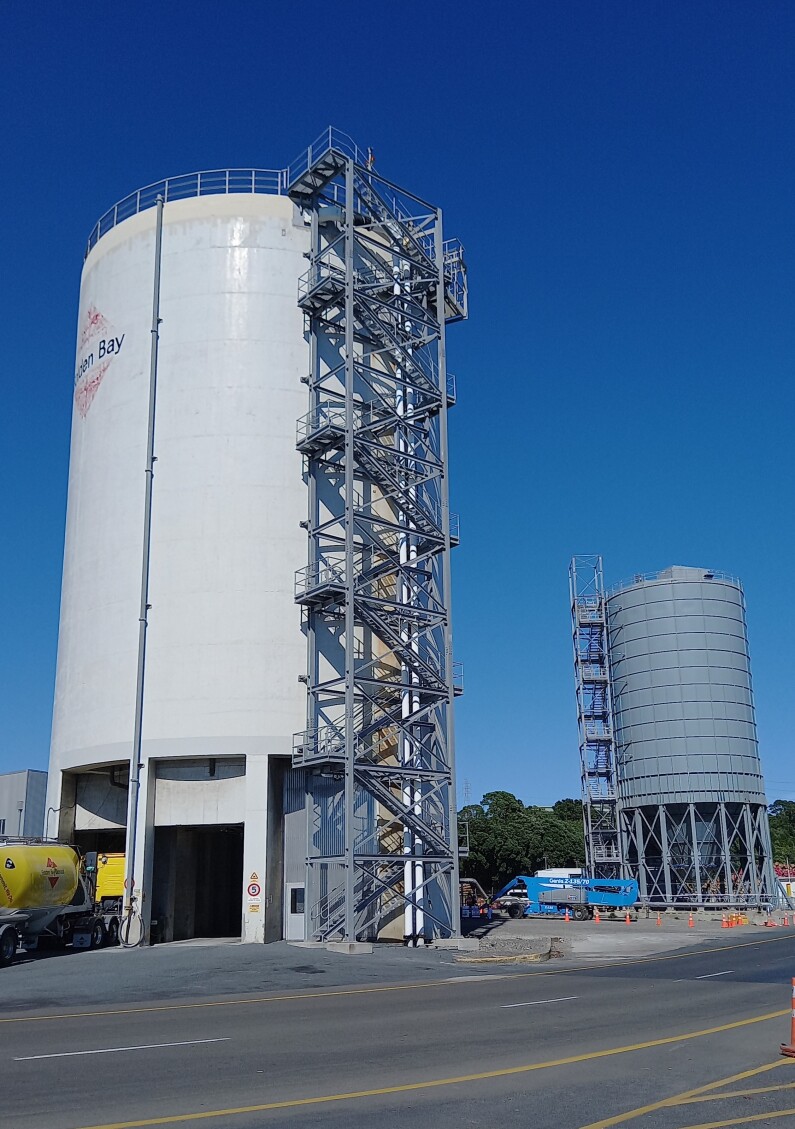 Cement is at the foundation of New Zealand's housing and infrastructure boom, and the two companies supplying much of the country are experiencing a surge in trade, including from their Port Taranaki operations.
"There's definitely been stronger volumes, which aligns with our volumes nationally as construction is at an all-time high," says Christchurch-based Holcim New Zealand national manager supply chain Natalie Lunt.
"Out of New Plymouth alone we're substantially up in volume in the past few months."
Golden Bay Cement supply chain operations manager Steve Lawson agrees.
"The New Zealand construction market is very strong at the moment and has bounced back better than anyone anticipated after the initial COVID-19 lockdown. It continues to look strong over the next few years with New Zealand playing catch-up on housing and infrastructure."
Holcim and Golden Bay Cement have a strong presence at Port Taranaki – each has a coastal vessel that delivers their product to the port, and each an on-site silo, where the cement is stored before it is trucked out for distribution.
Having previously had an arrangement where Holcim shared Golden Bay's silo, increased demand and Taranaki's location as a key entry point to the lower North Island, saw Holcim install its own 3500-tonne storage silo on the port in 2019.
"Taranaki is a strategic market for us, and having our own silo has enabled us to be more competitive in the market. We can now bring in larger parcels to Port Taranaki, which can support Wellington and Auckland if needed," says Natalie.
Golden Bay has also invested in its Port Taranaki site, upgrading the silo capacity to 5,500 tonnes in the past couple of years.
"Our silo was cleaned out and upgraded to allow better efficiency of our marine vessel to maximise the space available," says Steve.
And while the two companies both ship and store the general purpose 'portland' cement at Port Taranaki, they differ in their method of supply.
Holcim imports all its cement through terminals in Auckland and Timaru and then uses its coastal vessel Buffalo to transport the product to storage silos around the country, while Golden Bay manufactures its own cement near Whangarei and its vessel Aotearoa Chief does the coastal route to fill silos.
Both vessels moor at Port Taranaki's Moturoa Wharf, and the dry cement is 'blown' off the ship with compressed air and piped to the silos. The cement is then transported by truck to customers at project-specific concrete plants, such as the construction of the Waipipi Wind Farm.
Both companies say a strong relationship with Port Taranaki is central to their New Plymouth operations running smoothly.
"We have a good rapport with Port Taranaki," says Natalie. "Crew changes are made there, they make it straightforward for us to get the likes of food onboard Buffalo, and they are proactive and communicative around health and safety – they have a very clear intention to involve customers in H&S practices that meet a high standard. I'm really impressed."
Back to news